Dear applicant, please note that our online live session on Thursday 18th June is currently full and there is a waiting list. If you would like to register, please contact bettina.lock@wins.org.
Background
Nuclear power currently produces about 10% of the world's electricity, with reactors operating in 31 countries. Some countries are considering using nuclear power for the first time, through major newbuild programmes using domestic technology or by importing both the technology and the means to construct and operate the plants under a turnkey contract.
When considering embarking on a nuclear programme, new-entrant countries should address nuclear security matters and, in particular, answer the following questions:
Does the importation and construction/commissioning/operation of a nuclear reactor in a new entrant country pose any challenges for the security regime in whose country the reactor is built? What are the roles and responsibilities of the licensee, the security regulator and national security organisations?
How is the responsibility for radioactive waste including irradiated fuel determined between the technology provider and the host country? How will interim radioactive waste including irradiated fuel be stored and protected?
Does the country have a clear understanding of its energy needs and the potential role, appropriateness and viability of nuclear power in its long-term energy plan and in the context of its national and socioeconomic development?
Are there any implications for the technology supplier in these turnkey contracts – such as the interface with the national authorities, including regulators and security response agencies?
Who takes overall responsibility for the management of foreign subcontractors from a security perspective?
Of course, the answers to these questions will depend on the specific circumstances and the States involved, but it is highly likely that significant security issues will arise without the necessary guidance and planning – and learning from the experience of other countries. WINS believes that many of the issues, in common with nuclear safety, can be identified in advance and agreements reached on roles and responsibilities between the various State parties (and the operator). One difference from nuclear safety is that the nuclear security arrangements may well involve multiple stakeholders to support the legal responsibilities of the operator.
Objectives
The purpose of this online workshop is to review all security matters related to establishing the nuclear security programme for countries embarking into nuclear power and to discuss the following questions:
How are security responsibilities split between the technology provider and the host country?
What are the main challenges and opportunities when establishing a full nuclear security infrastructure, including a legal, regulatory and institutional framework and a national nuclear security strategy?
What is the role of the nuclear power plant owners/operators?
What has worked well and what has been less successful when implementing turnkey projects instead of domestic national solutions in terms of security?
What are the main advantages of security by design? What are the requirements to effectively apply security by design?
What interfaces does security have with other disciplines? What are the best practices to address an integrated approach to security and its interfaces with safety?
What are the most appropriate mechanisms to effectively integrate a nuclear power station into an existing critical infrastructures protection regime?
What are the main security requirements for the transport and storage of fresh and irradiated fuel that must be established at an early stage?
What are the key human resources arrangements for nuclear security that need to be developed?
What are the implications for stakeholder engagement and communications within the State in terms of security? How can newcomers benefit from international cooperation and assistance?
Workshop Process
This online workshop will bring together international experts and leading thinkers including subject matter experts on developing and implementing effective nuclear security programmes for new build/new entrants. The event will take a unique and innovative remote engagement approach where the audience will be challenged to identify best practices and lessons learned on this important topic.
Five core topics will be addressed during the online workshop:
Integrated nuclear security policies and strategies
Legal and regulatory framework
Effective nuclear security infrastructures (I): Risks and challenges
Effective nuclear security infrastructures (II): Common measures and considerations for effective programmes
Stakeholder engagement and communication

Picture: Event Calendar – A clickable online calendar for the event will be available on the special event page to guide the participants on the event timeline.
During their online engagement, participants will be exposed to an amount of information equivalent to a two-day in-person workshop. WINS will organise the online engagement as follows:
INTRODUCTION SESSION
The introductory session will be available online from 18 May.
It will outline the process and structure of the online programming.
This session will be available to all and will explain the registration process.
ON-DEMAND SESSIONS:
A total of seven on-demand sessions will be released Mondays, Wednesdays and Fridays between 1-15 June.
Experts will share their experiences and know-how on the five core topics in webinars and podcasts.
These sessions will provide a total of 10 hours of content on the topic.
LIVE SESSION:
A live event on 18 June will build on these sessions.
Attendees will interact and participate live, further discussing the topics covered previously. This session will include virtual plenary and table discussions, break-out groups, quizzes and online competitions.
This will be a 4-hour session.
Participants will be expected to go through all on-demand sessions prior joining the live session.
All sessions will be designed to accommodate IT constraints that participants may face.
All elements of this online workshop will be conducted in English and draw only on unclassified information. Based on the presentations and discussions, WINS will produce a report highlighting the key findings of the event.
The event materials, podcast and webinar sessions will be available on the WINS website after the workshop.
Target audience
WINS will welcome participation from the following experts and organisations:
Government leaders: local and national
Nuclear power plant owners/operators
Regulatory bodies
Policy makers
Security managers from the nuclear industry
NPP manufacturers/developers
Academics/researchers
Law enforcement organisations
International organisations
No registration fee is required.
Workshop Details
Please listen to the workshop introductory podcast which provides you with further information on the online workshop including structure, agenda and objectives. The workshop information can also be found in our Frequently Asked Questions – WINS online workshop here.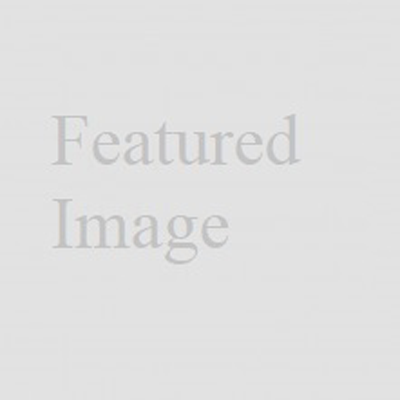 For more information
Please contact:
Ms. Bettina Lock (WINS)
Bettina.lock@wins.org