The Core Improvement Cycle
WINS is committed to a core improvement cycle, in which we continually work to improve and update our Academy modules, best practice guides, and workshops and training courses. This includes a commitment to continually improving our Academy participants' online learning experience.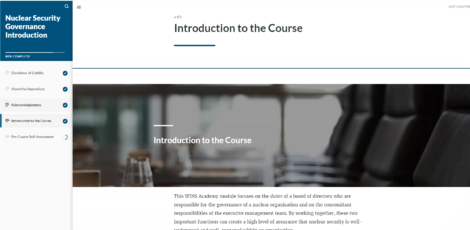 This is why we worked hard to update all of our online modules with a new look and feel. For example, they now have more white space, more pictures, and an improved navigation system. As a result, the courses are much more inviting to read and interact with.
However, if you have already started your course, please note that the basic content has not changed.
Your Comments and Suggestions Are Welcome
We welcome your comments about the new system, as well as your questions and suggestions for how we can further improve your learning experience.