WINS is pleased to announce the prize winners selected from among the participants in our Annual Member Satisfaction Survey.
Three respondents were chosen randomly from the full survey data set and offered one of two prizes: either free enrolment in a WINS Academy professional development course, or an expenses-paid invitation to attend a WINS event in 2020. All three selected a WINS Academy scholarship.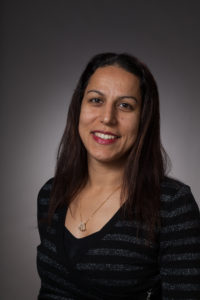 Eman Ibrahim joined the Canadian Nuclear Safety Commission (CNSC) in December 2008. Ms Ibrahim has held various positions as a Technical Specialist in the Operational Engineering Assessment Division as well as the Systems Engineering Division. As a Technical Specialist, Ms Ibrahim is responsible for providing technical support to regulatory operations in the areas of electrical power systems performance and environmental qualification of nuclear power plants in Canada.
Ms Ibrahim has represented CNSC at numerous national and international technical and scientific meetings. In addition, Ms Ibrahim took a two-year assignment with the Internal Quality Management Division to lead the first Safety Culture Self-Assessment at the CNSC from 2016-2018. Ms Ibrahim holds a master's degree in Electrical Engineering from the University of Ottawa. Presently, Ms Ibrahim is working towards progressing her career in the area of nuclear security and is currently pursuing her certification as a Certified Nuclear Security Professional via the WINS Academy.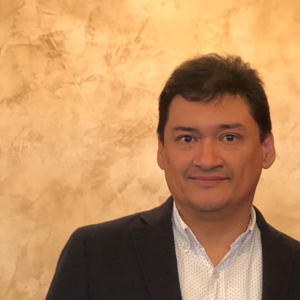 Mr Juan Guevara has been with Schlumberger since 1996, working in different operational and management positions in the UK, US, Latin America, Japan and France.
Currently he is responsible for providing the legal and technical framework on radiation safety and security across the entire company.  His main focus is to address corporate compliance with regulations and facilitate the execution of this framework through operations in over 80 countries. Mr Guevara holds a master's degree in electronics engineering, and speaks English, Spanish and French.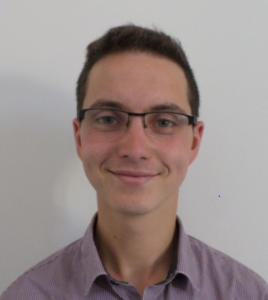 Mr Etienne Hoarau is a French engineer working in the radioprotection department at Tractebel in Brussels. He is involved in the calculation codes to perform the theoretical characterisation of radioactive waste, the definition of the different characterisation methods and the management of obsolescence at the Belgian nuclear power plant.
Previously he completed internships at the French Alternative Energies and Atomic Energy Commission centre GANIL (Large Heavy Ion National Accelerator) and in EDF's Flamanville nuclear power plant.
WINS will publish the results of the survey in our March newsletter. Thank you to all the respondents who took the time to provide us with valuable feedback about our performance and how we can better serve you in 2020.