WINS marked its 10th Anniversary on Monday, 3 December with an event at the IAEA in Vienna, Austria. Former US Senator Sam Nunn, who played an instrumental role in WINS' founding, was the keynote speaker and guest of honour. Senator Nunn was introduced by Will Tobey, Chair of the WINS Board.
During his speech, Senator Nunn commended WINS on the progress it has made in the last 10 years. He also said that we need WINS because:
Peaceful nuclear energy relies on credible and effective nuclear security.
Our global nuclear security is only as strong as the weakest link in the chain.
As more countries rely on nuclear energy, new generations of nuclear security professionals must be trained and they must become part of and contribute to a culture of information sharing and accountability.
Many risks, including those posed by terrorist organizations and cyber hackers, will continue to grow and evolve.
(To read Senator Nunn's full speech, please see: https://www.nti.org/newsroom/news/remarks-former-senator-sam-nunn-world-institute-nuclear-security-wins-10th-anniversary/​ )
Speakers
Mr Julian Powe, who facilitated the evening, then introduced four other special guests, each of whom made brief remarks:
Juan Carlos Lentijo, Deputy Director General, Head of the Department of Nuclear Safety and Security, IAEA
David Huizenga, Principal Assistant Deputy Administrator for Defense Nuclear Nonproliferation, US Department for Energy
Nathalie Semblat, Deputy Director, Nuclear and Radiological Security for Global Affairs Canada
Jon Erik Strömö, Minister Counselor, Norwegian Mission to United Nations in Vienna
Panel Discussion with WINS CNSPs
Ms Corey Hinderstein, Vice President at NTI for International Fuel Cycle Strategies and a WINS Board Member, then moderated a panel discussion with the four WINS Academy Alumni who won the 10th Anniversary Competition: Sara Al Hanaee (UAE), Iain Burns (UK), Uchechukwu Christian Arinze (Nigeria), and Kate Paul (Canada).
Films
The event also featured three short films that were commissioned by WINS to chart the progress we have made in the last 10 years, provide testimonials from across the world, and present WINS' priorities  for future years. These will soon be available on the WINS website.
Dinner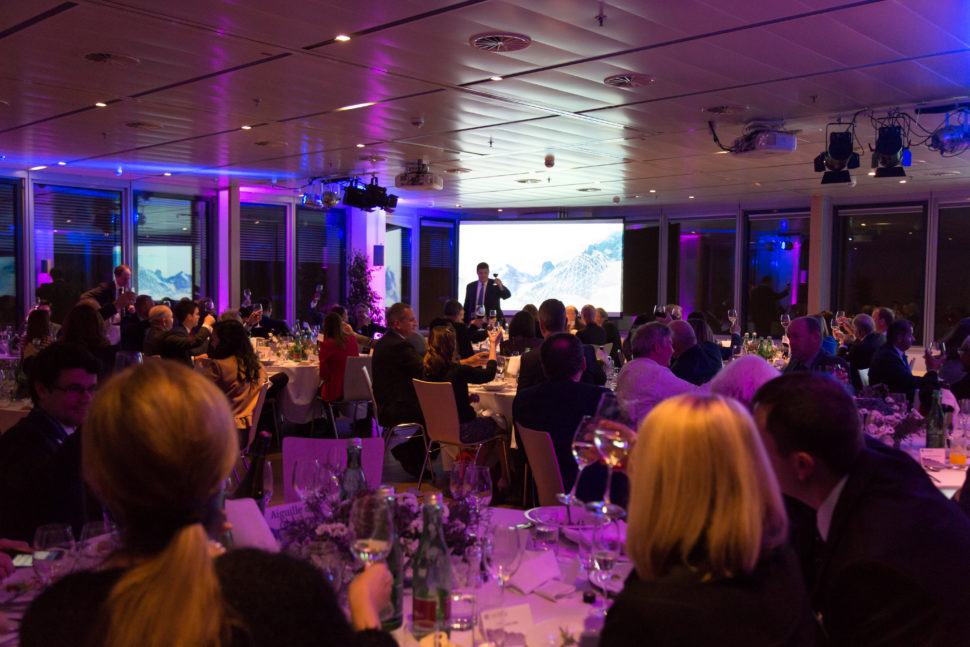 The event at the IAEA was then followed by a dinner for 80 invited guests at Wolke 19 in the Ares Tower, which is located near the IAEA headquarters.