WINS is committed to capitalising on its role in certification and professional development in nuclear security management to increase the participation of women in nuclear security at all levels. This includes gender parity in the hiring, retention, promotion and recognition of women in the field. We share this agenda with many other international organisations, national governments, industry and civil society organisations who recognise that its achievement requires dedicated and collective actions with clear and measurable outcomes.
The Round Table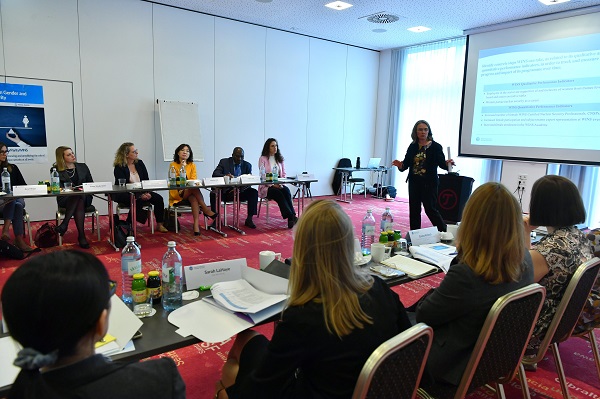 In support of this agenda, WINS convened a round table on Gender and Nuclear Security in Vienna on 28-29 May 2019. The round table brought women and men together from various organisations to share best practices and identify ways forward for advancing and amplifying the role of women in nuclear security at all levels.
Participants included individuals who are conducting research and developing policies on gender parity, as well as academics, industry representatives, interest groups and decision makers.
Specific organisations represented included Women in Nuclear, Women in International Security, Women of Colour Advancing Peace and Security, Brussels Binder, CRDF Global, Nuclear Threat Initiative, One Acre Foundation, International Atomic Energy Agency, Norwegian Nuclear Regulatory Authority, Moroccan Agency for Nuclear and Radiological Safety and Security, Bruce Power NPP, OECD Nuclear Energy Agency, Australian Government, Department of Foreign Affairs and Trade, African Centre for Science and International Security, Global institute for Women's Leadership, Kings College, Vienna Centre for Non Proliferation and Disarmament, Norwegian Radiation, and the Nuclear Safety Authority.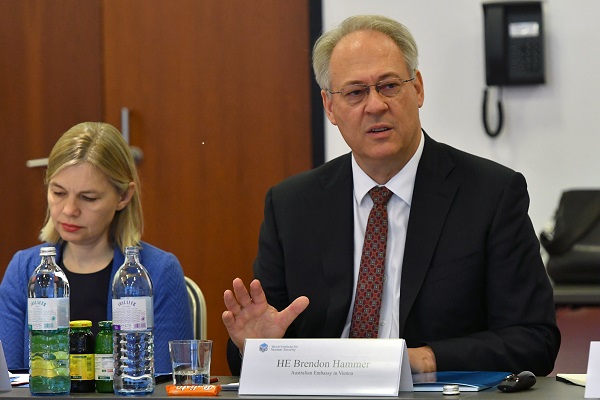 HE Mr. Brendon Hammer, Ambassador of Australia, delivered the keynote speech, which focused on the Male Champions of Change programme.
Topics Discussed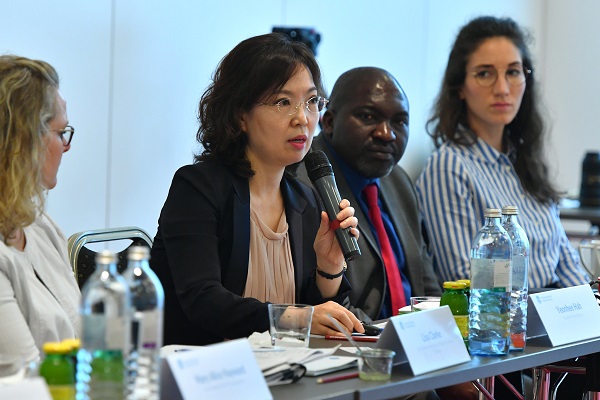 Participants discussed best practices and shared examples of successful initiatives, reports and case study findings that focus on increasing the participation of women in the workplace in key areas where they are under-represented, as well as on key lessons that can be applied to the WINS Gender Champions Programme.
The round table highlighted systemic issues that inhibit and limit the full participation of women in the workplace, including the lack of flexible, part-time work options; return to work following maternity leave; unconscious bias; work—life balance; lack of equal access to training and professional development; different career paths, including career interruption; and different career profiles from men.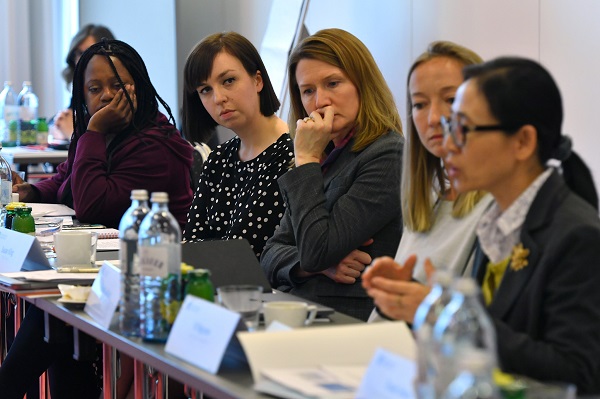 Specific topics discussed included the role of targets and quotas and whether they are desirable or necessary; the role of male champions as enablers and supporters in increasing the representation of women; the challenges of stereotypes; lack of workplace structures that support the full participation of women; and the way in which advocacy and networking by initiatives and organisations can support the achievement of greater numeric representation of women across all levels, from trainee to senior executive.
In addition, outreach and engagement strategies were discussed with a view to identifying innovative strategies to amplify the reach of the WINS Gender Champions Programme and to leverage social media to increase awareness and visibility. Participants also addressed and assessed ways in which to constructively and concretely advance WINS' core objectives for its Gender Champions Programme, namely how to increase the participation of women in nuclear security at all levels by promoting knowledge exchange, training and professional certification in all relevant pathways to nuclear security.
Way Forward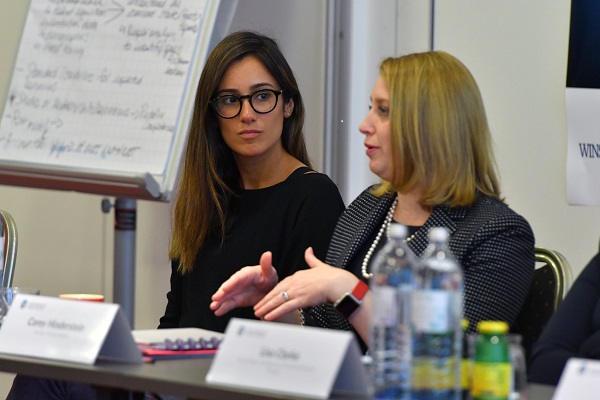 The round table resulted in numerous suggestions for actions that WINS can take to further this agenda. In the near future, we plan to share with our members specific actions we plan to take in support of our strategy and goals. This includes initiatives, among others, to ensure:
Employers in the sector are supportive of and inclusive of women from trainee level to board members and senior executive ranks.
Women pursue nuclear security as a career.
Women gain certification in nuclear security to support their careers.
Women are active as experts and opinion leaders in the sector.
Women are promoted and recognized based on their expert contribution.
If you have any questions or suggestions that you would like to share, please email us at gender.equlity@wins.org